A Wet and Wild Ride: The Dos and Dont's of Shower Sex
Carlos Fang
Shower Sex – How to Tick It Off Your Bucket List
Very few couples have mastered the art of shower sex. Aside from safety considerations, flexibility in positions, you always watch out for things that could possibly go wrong aka slipping. Getting dirty in the shower looks steamy and romantic but it is way harder to achieve it IRL. Movies and TV shows made them look easy and fuss-free but wait until you tried it. It can be awkward if you don't know what you're supposed to be doing, bloopers can happen, and well, worse case is you get into shower sex hazards because of slipping, and troubles in positioning – you get the picture.
There's a lot of considerations in pulling this off without the dangers and embarrassment. If shower sex in your bucket list, then let's make it happen for you. We've covered the do's and don'ts of shower sex so you can have a safe, and well-prepared wild ride tonight or every day of your life.
Invest in shower heads
Just like setting up the mood in the bedroom, the first step in shower sex is making sure you also have a good facility to make the experience relaxing and sensual. If you can, invest in getting showerheads that give hot water which can instantly turn you and your partner on instantly. Fill your tub with warm water or hose down the cold wall tiles using the showerhead. Freezing cold-tile is a mood and vibe killer and you don't want starting on that tone.
Add non-slip bath mats
Though we really want to get some water action, we don't want to risk our safety doing so. Adding a non-slip bath mat in the shower will give you foot traction. Get a bigger coverage so it can support different positions you want to try in the shower. You won't have to worry about slipping, and it's one issue-away from getting the climax you wanted.
Have a designated foot stand
Body support is one common problem in shower sex. You might have tried a few positions like standing on one leg or doing a headstand, and those are difficult without having something your body can hold on to. Ever tried holding on to towel bars or faucets? When coupled with rocking movements and body weight, you can actually tear these down and could result in more hazards you can not imagine. So, better prepare a foot stand or shower stool to handle your body weight and movements.
Lube up, always!
You love feeling the water but do not rely on water only because it can create friction between you and your partner's skin and genitals. Enjoy your shower sex with your favourite lube. For your water action, lube up and apply it carefully on your nether regions. This will make the grinding and rocking more comfortable than just relying on water dripping from the showerheads. Just be careful not to let it drip onto the floor so you won't slip.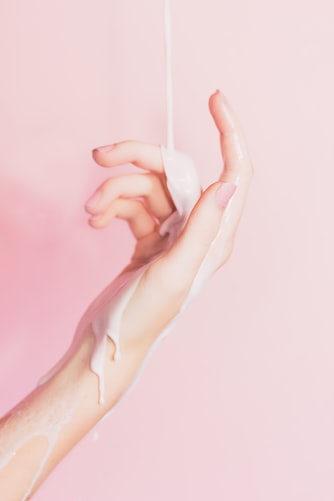 Be playful and add toys
Adding waterproof vibrator or glass dildo can start an adventurous wet and wild ride in your shower sex. Plus, it can allow your partner to have more fun when he has extra help to get you stimulated. Use waterproof toys for couples and enjoy the slippery sexcapade. They are specifically made for fantasies like this and is dependable on water actions.
Mind your position
Sex positions in the shower can be limited depending on your facility and flexibility. Try different positions like standing, seated on a shower seat or tub ledge. Start with the simplest one until you and your partner are ready to take on the next complicated positions. Stand on your feet, spread your legs a little bit, and bend over. Hang on to something sturdy and have your partner rock you from behind in a standing doggy position. This is the classic, simple hot shower move you can always enjoy.
Conclusion
Shower sex could heat up your day and make your sex life more exciting than it is. For couples, this is a great doable way to get out of the usual bedroom sex routine. However, this steamy activity can turn from good to bad in different possible ways if done unprepared. Consider these dos and don'ts in shower sex to achieve a successful one that is stress-free and hazard-free. Let a splash of water and www.magicmenshop.com help you get intimate with your partner and start on with this shower shagging off your bucket list.