Girls Night Out With a Stripper
hunksadmin
Hens party? Stripper. Corporate event? Stripper. Girls night out? Stripper??? While it may seem a bit unusual to have a girls night out with a stripper as part of the plan, it can really put a twist on your typical night out. If you're after the best girls night ever, having a Helpful Hunk around is the way to do it!
Pre-Drinks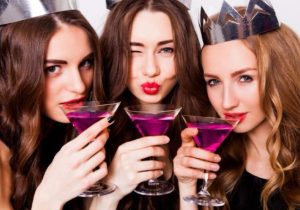 It's pretty standard to have some sort of pre-drinks with your gals before hitting up your favourite clubs or bars, so why not mix it up a little? Pre-drinks usually consist of music and catching up with friends but it's often lacking a little something – entertainment. With a strip tease and hips thrusts ready to go, there will never be a dull moment. You've surely never had a proper pre-drink session until you've done it with one of our hunks!
The Perfect Distraction
If you're dealing with some personal stuff (because let's face it, who isn't?), inviting a hunk over to get the girls night out it a sure fire way to forget all your problems! Whether you're getting over a breakup or are stressed at work, our hunk's sexy moves and charming wit will ensure that you have a great time no matter what.
Class it Up
With options ranging from topless waiters, topless barmen and everything in between, our hunks can do it all! But wait a second … Who said that the hunks have to be shirtless? If you want to have a more sophisticated soiree, chuck in a few gorgeous men to serve you food and drinks and away you go! Everyone likes a little eye candy every once in a while. Our hunks are professional and polite while also keeping and your guests guessing!
One For the Books
How many people can say they hired a stripper for their girls nights? Not many! Not only will you have a fun night with your closest friends, but you'll also probably end up with some pretty fantastic stories to share for years to come! Just picture yourself at a party where everyone is sharing a wild story, if you don't already have one it's the perfect opportunity to share that time you had a hot stripper over at your place.
Aftermath
Once the hunk has left, the party's far from over! Grab your gals and head over to one of the best male strip clubs Melbourne has to offer.
Our hunks can't wait to meet you and give you a night to remember. Interested in booking for a hens party in Melbourne instead? Our packages never disappoint 😉 Contact us today to make sure the hunk of your dreams is available for your next girls night out!